February 21, 2014
I look forward to discovering even more venues for wedding photography for this year. I've just been to a very interesting talk about exciting businesses. I found it very encouraging to meet the owner of the group, Matt Kendall and to hear from speakers such as Natasha Godbold. Natahasha is excited about all things London and lets people know of her favourite venues, people and fashions of the moment.
Natasha says 'My bold fashion sense and confidence helped me gain access to some of the best parties around town.Quickly I was mingling within the London Celebrity circuit,and wow I saw some things which never made it into the papers. '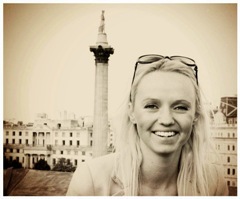 With Lucy Whittington as well, it was such an informative evening. The three speakers and other attendees were buzzing afterwards and the friendly group finished the night by inviting us to a cosy local pub for a well- earned drink.
Wedding Photography
If you want to take the stress out of wedding photos you really should speak with London Photographer David Stubbs. My London wedding photography experience ensures a smooth and happy wedding photography service, giving you exactly what you want. Call me for an informal, get to know you chat on 07976 237 673 today. Alternatively, complete my contact form now.
Follow me on Twitter | Find me on Facebook | See me on Pinterest