February 27, 2013
Funny Wedding Stories
First Funny Wedding Stories; In 2010, a Russian wedding ended in tragedy after a game of Russian roulette went wrong, leaving one guest with a life-threatening gunshot wound to his head. A home video of the wedding in Astrakhan, southern Russia, shows a grinning friend of the groom unexpectedly pulling a pistol from his waistband, putting it to his temple and squeezing the trigger. The gun emits only a clicking sound and the smiling gunman asks who else wants to try his luck.
Another guest is shown taking up the offer, but this time the trick goes wrong. The second man pulls the trigger and immediately collapses to the floor as the gun releases a rubber bullet into his skull at point-blank range. He was reported to be fighting for his life.
Brides Joke
A bride who jokingly replied 'I don't' during her wedding found that her joke backfired slightly – as the registrar then refused to go ahead with the ceremony. As a result, the entire wedding had to be cancelled, and the guests sent home.
Tina Albrecht, 27, was to marry fiancé Dietmar Koch, 29, at a castle in Steyr, Upper Austria. But the wedding had to be called off after Albrecht, a receptionist, tried to bring a bit of humour into the ceremony by saying 'I don't', before immediately correcting herself. Under an Austrian law intended to prevent forced marriages if either party replies to the key question in the negative the wedding is cancelled and cannot be rescheduled for a further 10 weeks. This is probably my favourite of Funny Wedding Stories.
Flowers caused a plane to crash
The traditional throwing of a bride's bouquet for luck ended in disaster at an Italian wedding when the flowers caused a plane to crash. The bride and groom had hired a microlight plane to fly past and throw the bouquet to a line of women guests. However, the flowers were sucked into the plane's engine causing it to catch fire and explode. The aircraft plunged into a hostel. One passenger on the plane was badly hurt. But about 50 people who had been in the hostel escaped unscathed, as did the pilot. Isidoro Pensieri, who tossed the bouquet from the plane, suffered multiple fractures and was taken to a hospital in Pisa. For other Funny Wedding Stories, see later blogs.
http://www.oddee.com/item_97679.aspx
February 18, 2013
Your Wedding Photographs are absolutely essential if you want an accurate record of the Day but how do you go about choosing your wedding photographer ? After the day has passed, the pictures will be treasured for generations, and the only commemoration of the thousands of hours and pounds spent to plan the most important day of your life. Other than the choice of a spouse, the choice of the wedding photographer is the most important wedding-related decision you will make, and is not to be taken lightly. Following these steps can help you select the best photographer to record your Big Day.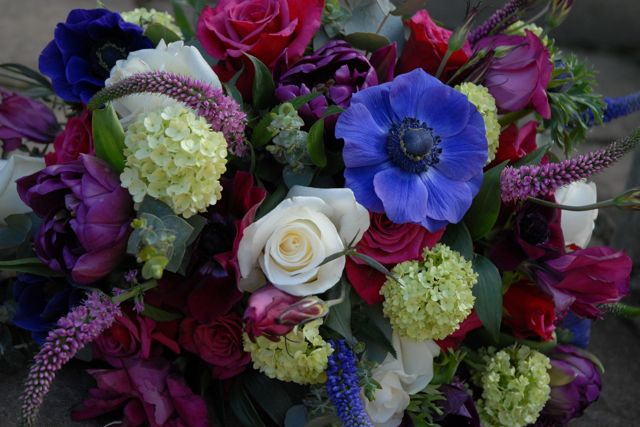 How long you would like the photographer
Perhaps you only need photographs of your ceremony so having just 1-3 hours of photography may be enough for you.  Other couples may prefer a complete package that may include a pre-wedding engagement sessions, bridal portraits and newlywed photos. This one of the dilemma's in choosing your wedding photographer.
What style would you like?
Would you look for a traditional approach with mostly posed images? Or do you prefer lots of candid shots in which the subject may not even know he or she is being photographed? Do you like the glamour approach of fashion photography? Would you prefer a photographer who combines all of these styles (a freestyle or eclectic wedding photographer)?
How many Photographs would you like
Some photographers may provide you with under 100 images to remember your wedding day by. Higher-end photographers often capture thousands of images (generally from 1,000 to 3,000) for you to keep forever.
What would you like to do with the images?
Do you plan to purchase just an album for yourself, or also pictures for your walls, prints to give to friends and family, or even put the images on stationery, invitations, calendars, mugs, T-shirts, and magnets? So be aware and enjoy choosing your wedding photographer
January 20, 2013
This beautifully unique wedding venue will make the wedding day perfect as the house and grounds are so special. I've been to many places to take wedding photographs and this is in my top 10 of favorite venues.
It's situated in Richmond Park, in Surrey. Perched on the top of the hill you get extensive views across Surrey and Middx whilst in the front of the house you have gardens and then Richmond Park itself. The gardens have beautiful, flowing flowerbeds bordering a well-kept lawn. There is a bench and good, established trees. This is perfect material for your wedding photography as well as a comfortable and restful place for you and your guests to meander around. At the back of the house, there is a large, tastefully paved area with tables that gives you the opportunity to take in the views.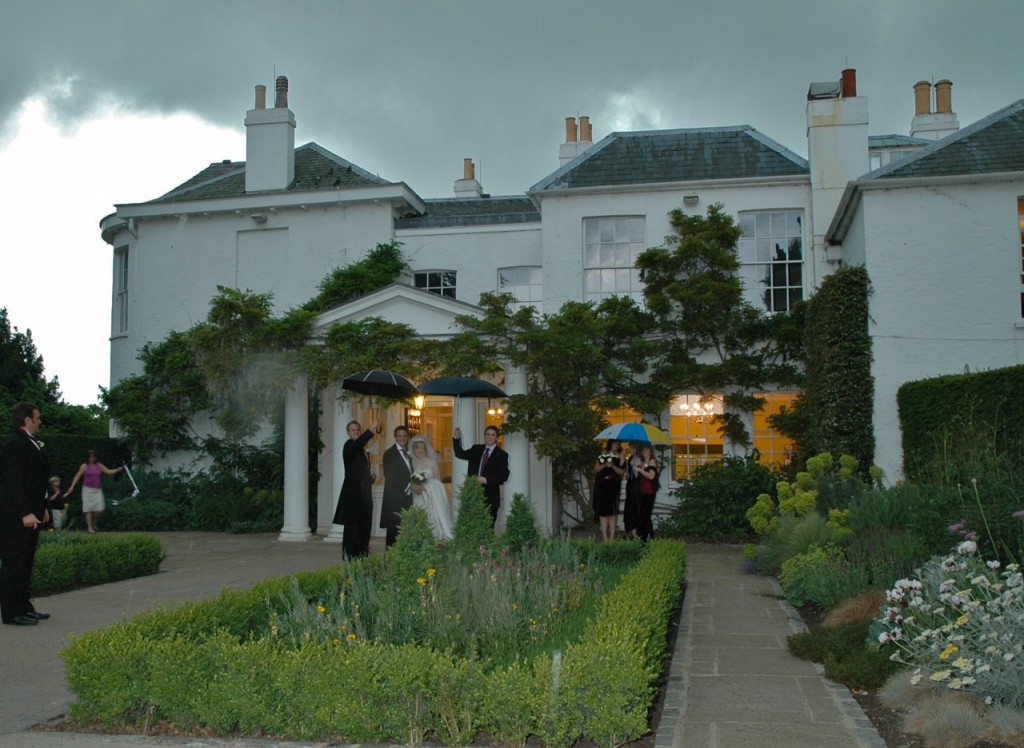 Pembroke Lodge – Richmond
The staff are so attentive at Pembroke Lodge and have been providing this unique wedding venue for decades. I find them very accommodating and efficient and my wedding couples say the same.
Incidentally, the Royal Richmond Park is a very good place for wildlife photography as it has many species of birds and most famously, deer. This time of year, photographers are seen all over the park trying to capture a special wintry scene. The early morning on a clear day after snowfall is my perfect time to be there.
Take your camera outside several minutes before shooting, as it will need to aclimatise to cold weather. Pay special attention to the exposure as the bright white often fools the meter and produces a dull, under-exposed image. Enjoy the park and this eautifully unique wedding venue.
December 28, 2012
wedding photography for this fun and friendly wedding couple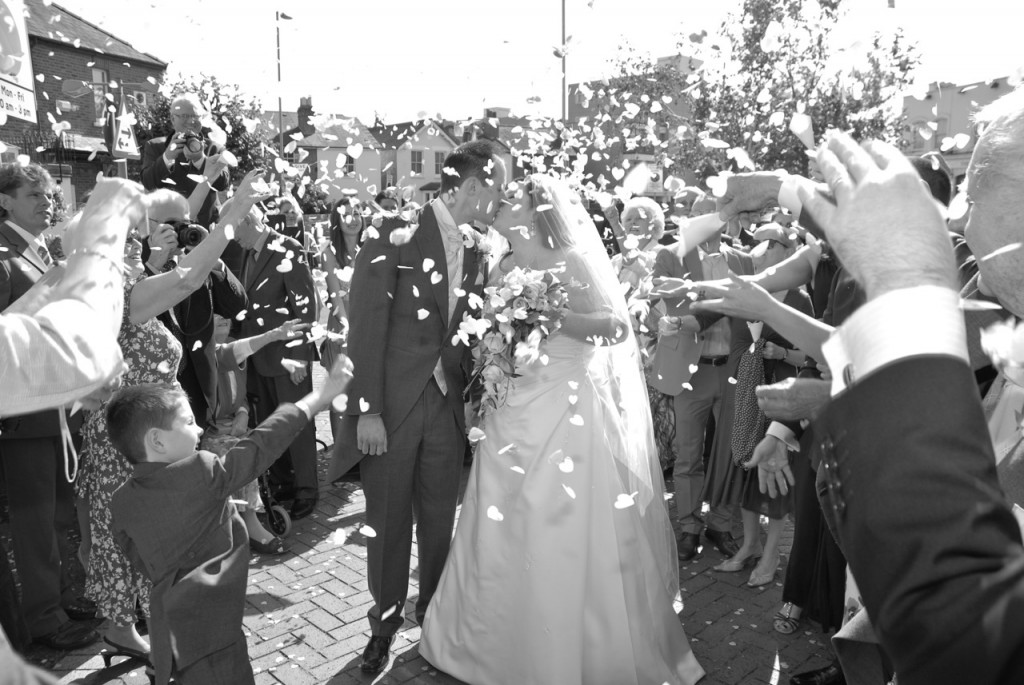 It was a pleasure  to do the wedding photography for this fun and friendly wedding couple. Everything went smoothly for Charlotte and Lawrence in Kingston and they had 50 pictures put in an album to reflect the day.
December 24, 2012
Put together the very crisp wedding album from Italy at the weekend. Mario Acerboni make this high quality album that takes prints that slip in. The images are shown at their best. The prints are slightly separated from each other as they are recessed slightly in the page. The inner cover is smooth and has a very high quality feel to it. This range come with a convenient and attractive case.
December 10, 2012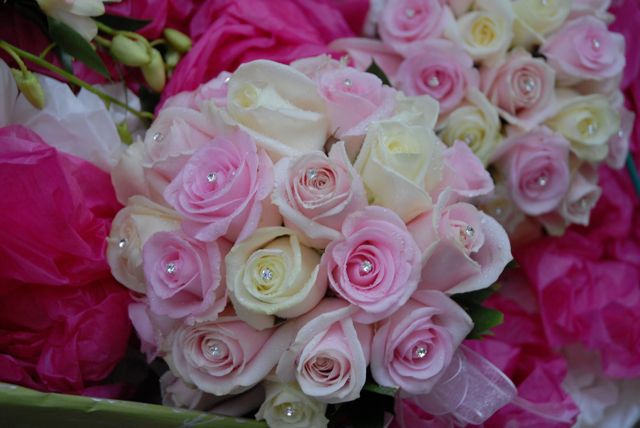 Roses are very popular but the soft shades make this an even bigger favourite
The flowers the bride chose for her wedding here were one of the best I ever seen, and really helped in the photography. Having decided on the colour scheme that your wedding is going to have then the flowers is the 2nd decision to be made after your dress and bridesmaids dresses have been chosen
The wedding flowers must compliment the dress so don't have over-powering colours or an un-gainly size. You'll be carrying the little treasure a long time so don't make it too heavy or unmanageable. Think of the auxiliary flowers; the bridesmaids, button holes and venue flowers. Will you be able to match the colours of  them with your own colours?
Having a mix of colours can help to combine them with the dress. In this case, white, is obviuosly the easiest colour. Two colours is usually the most to use that looks good, plus white or green. The diamonds in the centre add that something special. I've seen other additional items in a bouquet such as twigs (willow?) but I'm not sure if that works in the arms of a bride.
For inspiration, I have found  http://www.wildabout.co.uk very helpful. My nearest is in Twickenham.
December 9, 2012
With many couples ordering their wedding album's after their frantic summer events, the choice of how to display their pictures comes up.
MARIO ACERBONI- Digital Book
The tradional Wedding photography albums have been joined by digital books which allow pictures to be displayed on the front, across pages and collages made. This can be done with the help of your photographer once you have chosen your favourite images. This produces a striking, modern look and particularly individual.
Each week , I will look at different types of albums
November 16, 2012
A week of Nursery School pictures! Mostly little darlings but I need some adult conversation now! I'm expecting a delivery of a beautiful looking Italian wedding album today from the Mario Acerboni collection. Its taken 3 weeks to be delivered due to its Italian origins but they are always worth the wait. (more…)
November 6, 2012
Wedding Photography
 I'll let you know  about many of the places I've had the pleasure of photographing but one of my favourites is Orleans House Gallery in Twickenham. I'm often asked that out of all the different weddings I've been to, what are my favourites? The Gallery is like a secret garden as it is neither Marble Hill Park or one of the public gardens on the river. Its nestled behind Orleans School in Richmond Road and accessed by taking the road that goes alongside the main park.
There are wild areas but then a landscaped lawn rises up to a path that surrounds the Octagon. It is a beautiful intimate room with glass covering most of the double height ceiling. With so much light, photography is a real joy as none or very little flash is necessary. The reception can be held on the terrace or path outside and guests can explore the quiet park.
I'll post pictures soon, but in the meantime, here is one of there own.